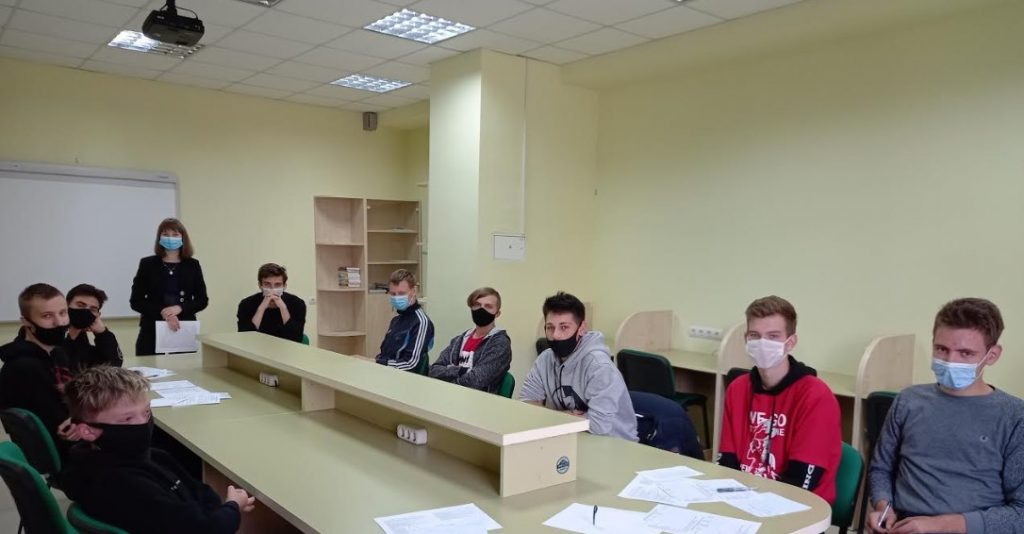 1st year students for the new one in 2020-2021 academic year speciality 126 "Information Systems and Technologies" successfully adapted to learning. In addition to lectures and practical classes, the teaching staff of the Department of Cybernetics and Informatics implemented educational work, because the problem of forming the personality of the future specialist is extremely relevant and difficult and requires a constructive solution.
On September 30, a practical psychologist of SNAU Vereshchagina Daryna Volodymyrivna was invited to the curatorial hour of the IST 2001 group. Freshmen identified a personal type of temperament, psychological nature, the practice of relaxation. The lesson was interesting and useful!
New academic year, new speciality 126 "Information systems and technologies", new impressions. Students visited the Museum of History of Sumy National Agrarian University. Visitors had the opportunity not only to view, but even to try on the exhibits of the exhibition. The excursion of the associate professor of the department of state and legal disciplines and Ukrainian studies Mykhaylichenko M.A. was interesting and informative.
Students' life is not just taking exams and tests. Student years are the time in a person's life when the brightest discoveries take place, and the desire to move forward to achieve success. Join the SNAU family!